A New Mexico judge says a marriage license that was one among several issued to same-sex couples in 2004 is valid because a case challenging them was "never litigated to its conclusion," and that divorce proceedings related to that license can go ahead.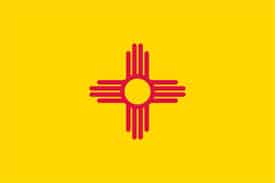 The Santa Fe New Mexican reports:
"State District Judge Sarah Singleton's decision came in a hearing in a divorce petition brought by Angela Maria Carrejo against her former partner, Karla JaNelle Haught.
Haught, representing herself, moved to dismiss the petition, arguing that her marriage to Carrejo was invalid from the beginning because New Mexico law does not authorize same-sex marriage.
Carrejo's lawyer, Amber Train, countered that New Mexico does not ban same-sex marriage and that no judge has struck down the licenses issued by Sandoval County Clerk Victoria Dunlap on Feb. 20, 2004.
Singleton avoided the broader issue of whether gay marriage is legal in New Mexico, but stuck to the issue of whether the gay marriage licenses were invalid from the beginning, or could be declared invalid later.
Dunlap may have been negligent or mistaken, Singleton said, but the licenses she issued are 'not void from the inception, but merely voidable.'"
66 same-sex couples received marriage licenses from Dunlap in 2004 before the state attorney general ordered her to stop.