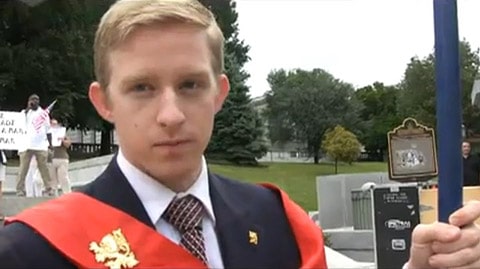 So, remember the fashionable closet Catholics from the American Society for the Defense of Tradition, Family and Property on NOM's penultimate stop in Harrisburg, Pennsylvania I posted about yesterday?
The group had a poll up on its website asking people what they thought about Judge Walker's decision to overturn Prop 8.
Overwhelmingly, people supported Judge Walker's decision, which, as you can probably guess, wasn't what they were expecting.
So, what did they do? Homogenius at DailyKos notes, they just changed the text on the questions around.
See, it's so easy to make it look like the whole world agrees with you. They don't.