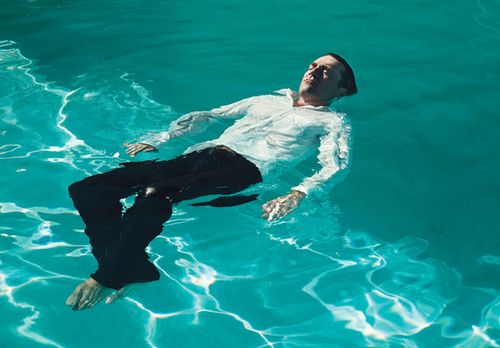 The Mad Men star graces the cover of the new issue of Details and reveals that he can't really relate to Taylor Lautner. But then again, who can anyway?
"Absolutely, I don't know how the Twilight kids or Miley Cyrus or whoever handle it. You fuck up, make one bad decision, and people in Thailand Twitter about it. . . I'm old, I'm boring. I usually just duck the paparazzi. It's literally someone waiting for you to pick your nose or scratch yourself. I'm sorry, I scratched my balls—who doesn't do that? You're really going to run that story? What the f*ck?! Everyone has picked their nose at one point in their life too."
More photos (and bare feet) from the magazine shoot as well as a behind-the scenes video, AFTER THE JUMP.