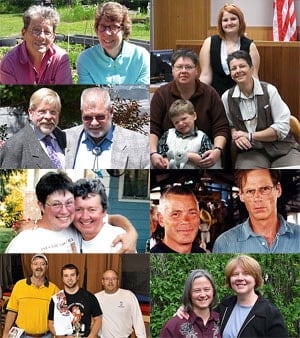 Much of the gay-related news coming out of Montana recently has been bad: the state Republican party's platform criminalizes sex, GOP candidate for the state legislature Jason Priest referred to economist John Maynard Keynes as a "big homo" and state House candidate Kristi Allen-Gailusha declared "war" on LGBT people.
Now, after all that, here's some good news: the city of Bozeman's council sided unanimously with seven couples who have filed a suit against the state for equal protections under the Montana's constitution.
Local NBC affiliate KTVM reports:
Commissioners urged the public to be open and accepting of all people, and told the crowd on hand that is why they wanted Bozeman to be known as a welcoming place.

"It is the philosophy of respect and showing that understanding, that we are trying to be one as a community. We are trying to show that respect," Commissioner Chris Mehl said.

Commissioners said they will send copies of the Resolution to Montana's officials at the state level. They said they hoped the state would follow suit, and grant the couples equal rights.
Upon introducing the resolution, Mayor Krauss reminded his peers, "There are kids out there that are terrified of who they are… They need to hear they are all welcome here and yes life for you can be normal here in Bozeman."