52-year-old Kansas City police officer charged with sexually assaulting his son's teenage friend.

Surf's up for gays and lesbians in Australia.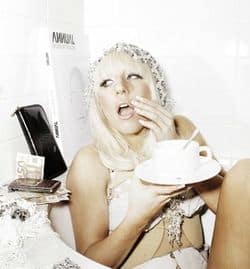 Camille Paglia is not very keen on Lady Gaga: "Despite showing acres of pallid flesh in the fetish-bondage garb of urban prostitution, Gaga isn't sexy at all – she's like a gangly marionette or plasticised android."

Such intense hatred of gays in Serbia is common in others parts of the world: "Many places outside the highly developed world – and places within it, of course – remain violently homophobic, and even the most tolerant of countries have shaken off their intolerance only over the past 25 to 50 years. The situation in Serbia is surely not as bad as in Jamaica, for example, or even Russia. Homophobia remains, though, a tremendous problem in Serbia."

A Jersey Shore cast member sans hair gel.

Meghan McCain recounts her first foray into the world of blogging: "I was so honest and beautifully naïve to many things," she told me. "I just thought I was doing a fun thing, and that everyone would want to get in on it." By the time Ms. McCain turned 24 in October 2008, she was blogging from semi-exile. (Her father's campaign manager, Steve Schmidt, "banished" her and her entourage from the main campaign five weeks before its close for being "too controversial.").

Savannah's holds its first Queer Power March.

Microsoft apologizes to a gamer from Fort Gay, West Virginia after finding the name of his town offensive for its Xbox Live. Said gamer: "I thought, 'Wow, somebody's thinking I live in the gayest town in West Virginia or something.' I'm not even gay, and it makes me feel like they were discriminating."

Lindsay Lohan is a ginger once again.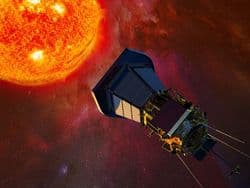 NASA to "bomb" the sun for samples for the first time: "Slated to launch no later than 2018, Solar Probe Plus will repeatedly plunge through the sun's superhot outer atmosphere, called the corona, coming as close as 4 million miles (6.5 million kilometers) from the star's fiery surface."

This can't possibly be true.

Former bodyguard accuses Britney Spears of physically abusing her children.

RIP French director Claude Chabrol.

KKK holds protest near Chattanooga, TN to "condemn illegal immigration, homosexuality, sex offenders, blacks and President Barack Obama."

Mario Lopez is now a daddy.