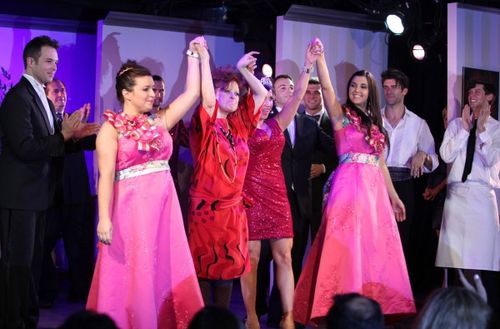 The Real Housewives of New Jersey took their first stage bow in the off-Broadway play My Big Gay Italian Wedding last night, in the first of four performances. Photos here.
A portion of the proceeds from each of the shows will go to Marriage Equality New York. Visit their site here.
On part two of the NJ Real Housewives reunion next week, they get into the use of the word "faggot" by certain cast members.
Watch the preview, AFTER THE JUMP…