Rand Paul staffer caught posing as progressive at DailyKos.

The New Yorker whitewashes The Family's involvement in Uganda's "kill the gays" bill. "When Jeff Sharlet learned that the New Yorker was preparing to publish a piece on The Family, he offered five predictions pointing to a whitewash. He was right on all five counts. The Family's PR campaign is in full swing."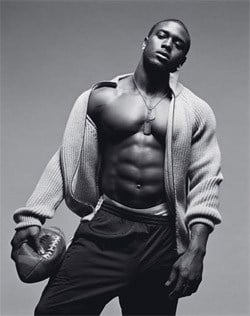 Report: Reggie Bush stripped of Heisman?

Lady Gaga dons bloody meat bikini.

Independent Australian MP Bob Katter refuses to apologize for derogatory remarks about gay people.

YouTube launches interactive 'Day in the Life' gallery.

Gavin Henson looking, er, husky?

Many details about MI6 spy Gareth Williams death remain a mystery: "The revelation that his body was naked will fuel speculation that he could have been involved in a sex game which went wrong. Another theory for the absence of clothes is that his killer was forensically aware and wanted to destroy any potentially incriminating contact with Mr Williams."

Listen: First single off Rihanna's new album.

Ryan Gosling and Dead Man's Bones play the FYF Festival.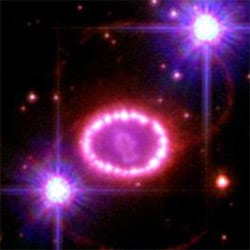 Intergalactic pearl necklace discovered.

Danny Miller wins two awards for portrayal of gay teen on UK's Emmerdale.

Barney Frank faces Town Hall questioner and LaRouche supporter in September 14 primary.

Research: Young gay men fueling HIV epidemic in Europe. "By investigating the genetic profile of the virus in more than 500 newly screened patients over nine years, scientists in Belgium have identified clusters of people with type B virus – not the one that is most prevalent in Africa. Those infected are almost all white, male, gay and young, they say. These men also tend to have other sexual diseases, such as syphillis, which suggests that they are involved in unsafe sexual behaviour and are not using condoms."

Little Monster gets mid-call show from Lady Gaga, talks to her about gay rights.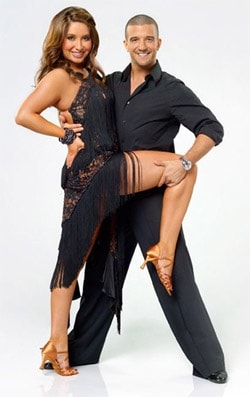 Bristol Palin's "modest" outfit for Dancing with the Stars.

NAACP, Think Progress, Media Matters, and New Left Media launch Tea Party Tracker. "The site is set up to be utilized as a tool to track activities as they come up. It is in some ways consistent with the kind of tracking that has been done of other extremist entities. I do not want to suggest that the tea party is a hate group, but there are some disturbing elements within."

Male model fix: Patrick Kafka.

Kanye West is still exploiting his Taylor Swift VMAs moment to sell his album. Swift is not happy.

Three gay men among four killed in "social cleansing" campaign in Colombia? "According to the Caldas government secretary, Rodrigo Montoya, authorities are checking out versions of what happened, but it appears that the four men were abducted from the stable and killed elsewhere. Meanwhile, in Cucuta, the capital of Norte de Santander province, police reported the murders of three male homosexuals, two of them younger than 16. Col. Jorge Ivan Florez, the police commander in Cucuta, said that the three gay men were killed on a downtown street. He said that 'this could be a case of an evil known as 'a social cleansing campaign'' given that in recent days pamphlets have been circulated around the city "in which unknown people are threatening thieves, drug sellers and sexual workers.'"