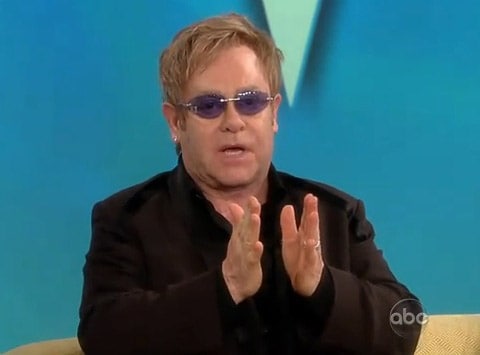 EW reports on a new Elton John/Lady Gaga collaboration: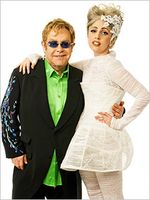 EW can report exclusively that the track, called "Hello, Hello," will appear in the upcoming Disney animated film Gnomeo & Juliet, which is being produced by Sir Elton and his partner, David Furnish.
The charming pop track plays during the moment where the two lead characters, lawn ornaments named Gnomeo (voiced by James McAvoy) and Juliet (Emily Blunt), meet for the first time. The film hits theaters on Feb. 11, 2011.
Elton John discussed the duet on The View today, but it's not part of the following clip, in which he praises Lady Gaga but bemoans the lack of talent and originality in today's pop music.
Watch, AFTER THE JUMP…