Ricky Martin shifts into PR gear for his new book which hits shelves later this week. On Wednesday morning he'll make an appearance on The View but, most notably, his interview with Oprah Winfrey will air the day before.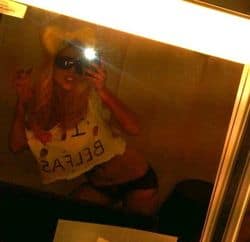 Lady Gaga dresses up as a little monster for Halloween.

Celebrities get in the Halloween spirit.

Stephen Fry claims to know straight women: "I feel sorry for straight men. The only reason women will have sex with them is that sex is the price they are willing to pay for a relationship with a man, which is what they want. Of course, a lot of women will deny this and say, 'Oh no, but I love sex, I love it!' But do they go around having it the way that gay men do?"

Julianne Moore on gay parents: "I really think a two-parent family is the goal. I think whether they are men or women, or a man and a woman it's all pretty good."

Hate crime: wig snatched off of Fargo drag performer JustNtyme's head after assailant calls him a "faggot."

Courage Campaign mounts drive against Texas television station for its homophobic newscast about marriage equality.

1,000 protest gay pride in Moscow.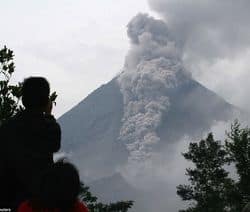 Amazing photos of Mount Merapi erupting yesterday in Indonesia.

30,000 people in Taiwan celebrate gay pride.

Is this really a time traveller walking in front of Grauman's Chinese theater during the premiere of the Charlie Chaplin movie, "The Circus?"

Anna Paquin and Stephen Moyer's movie night.

The National Coalition of Anti-Violence Programs releases report on LGBT domestic partner violence in the United States: "The report found that LGBTQ domestic/intimate partner violence reports rose 15% since 2008 and is a pervasive social problem at a time when LGBTQ-specific programs were losing staff or closing altogether due to the economic crisis. In 2009, NCAVP documented 6 murders related to LGBTQ domestic/intimate partner violence, representing a 50% rise since 2007."

Watch the trailer for Out: The Glenn Burke Story, a documentary about the first openly gay MLB player.

Zach Galifianakis smoked during a live taping of Real Time with Bill Maher – and I don't mean a cigarette.