Nate Silver: Consensus points to 50-seat GOP gain in House.

Politico: 99 Dem House seats in danger. "The number of Democrats in danger is more than double the 39 seats Republicans need to seize control of the House. It reflects an elastic electoral environment that favors the GOP by every measure: money, momentum and mood of the country — in this case, sour on Democratic incumbents."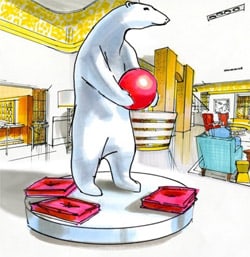 Nine-foot fiberglass polar bear greets guests at South Beach's newest "gay" hotel, Lords.

Bristol Palin dancing in a gorilla suit. Yes.

Tom Cruise and Jeremy Renner get soaked together for MI4.

Photos, report: The Elton John AIDS Foundation's 9th annual soiree in NYC.

Kanye West talks to Ellen about the Taylor Swift incident: "I feel like in some ways I'm a soldier of culture."

Gay expo attracts 15,000 in Torremolinos, Spain: "The event included exhibitors who were promoting travel and tourism to companies selling insurance. There was a huge outdoor patio area that features a wonderful selection of restaurants and was a huge party with music and outdoors dancing."

GQ can't help but get in on the Glee action.

Unfortunately, he wasn't Santa and you couldn't sit on his lap.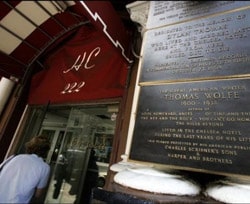 New York's Chelsea Hotel is for sale.

Michelangelo Signorile interviews HRC's Joe Solmonese, who says "DADT is in the President's hands.

Taylor Swift's new single "Mean" may just as well be an "It gets better" anthem.

Gay Saudi prince found guilty of murdering his servant in London: "Saud Abdulaziz bin Nasser al Saud was found guilty at the Old Bailey of murdering Bandar Abdulaziz in a 'brutal' assault at their five-star hotel suite. The prince was fuelled by champagne and 'sex on the beach' cocktails when he bit the 32-year-old hard on both cheeks during the attack in February. They had just returned from a Valentine's Day night out when Saud launched the ferocious assault."

Opening arguments heard in trial of John Katehis, who stabbed and smothered NYC newsman George Weber during a sexual liaison arranged online.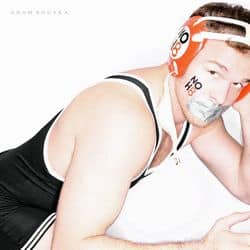 Straight wrestling ally Hudson Taylor joins the NoH8 campaign.

Legendary Harlem gay bathhouse for rent.

British woman who dumped cat in trash bin pleads guilty.

Caitlin Breedlove, who was kicked out of a Raleigh-area mall for kissing her girlfriend, will appear on The Joy Behar Show tonight with Raleigh native Clay Aiken.

Sir Ian McKellen makes visit to Cambridgeshire school to educate about homophobic bullying: "Until I visited secondary schools recently, I hadn't realised how much anti-gay bullying goes on, throughout the education system. By talking frankly about my own life as a gay man and listening to the concerns of staff and students, parents and governors, I hope the visit arranged by Stonewall may make a difference in the classroom and the playground and also give confidence to gay students about their lives in the future."