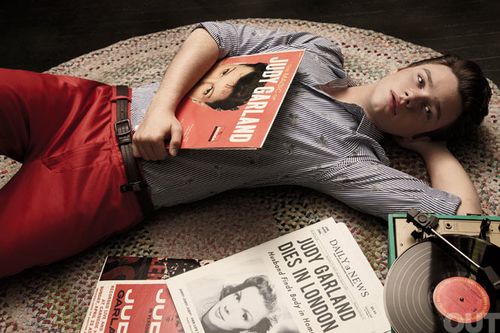 Out magazine has begun rolling out its annual Out 100, and their new honorees include Chris Colfer, Lisa Cholodenko, Christine Quinn, the Scissor Sisters, T.R. Knight, and Michael Stipe, with more to be named soon.
Out editor Aaron Hicklin tells me the retro-styled image above is meant to loosely reference the urban myth that Judy Garland's death was somehow a catalyst for the Stonewall riots. 
With this image and his recent leather daddy portrait, Colfer seems to be hitting all the stations of the gay cross.
Check out the Out 100 here.