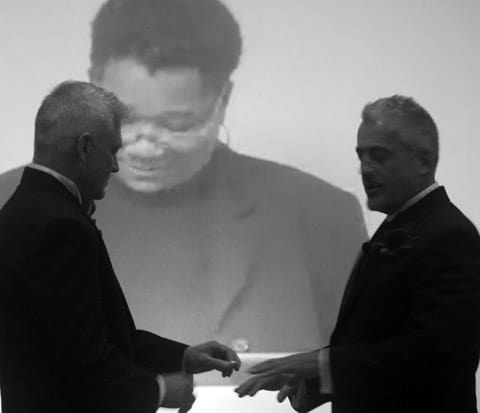 The marriage bureau of Washington D.C. has rejected a certificate of marriage filed by D.C. officiant Shelia Alexander-Reid, who married Dallas couple Thomas Mark Reed and Dante Karl Walkup, over Skype, earlier this month.
"The D.C. marriage bureau kicked back the certificate we had filed," Alexander-Reid told me today. Alexander-Reid says that she and the couple both received letters from D.C. Superior Court stating that it had determined the marriage license filed following the Skype ceremony to be invalid.
"The return is invalid because it has come to the attention of the court that the subject contracting parties to the marriage and you, the officiant, did not all personally participate in a marriage ceremony performed within the jurisdictional and territorial limits of the District of Columbia," the letter reads. Alexander-Reid also received a fresh marriage license from the court. Alexander-Reid could use it to re-officiate a Reed-Walkup ceremony, should they choose to marry again in D.C., this time "with all parties . . . in physical attendance."
Since the law is ambiguous, there's little doubt that those behind the E-Marriage Project, or perhaps another couple, will try again.
(via dallas voice)