Dallas pastor arrested after burglarizing friend's home.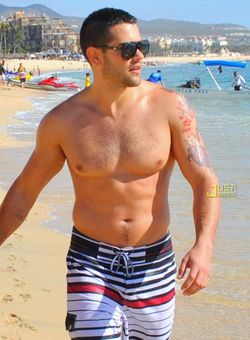 Jesse Metcalfe whips his shirt off on the beaches of Cabo.

iPad magazine sales drop steeply after big debut: "After Wired's enormous debut month, the magazine averaged 31,000 digital sales between July and September, but even that fell in October and November, with sales coming in at 22,000 and 23,000, respectively."

Ohio man believes he sees the image of the Virgin Mary and baby Jesus in a piece of hard candy.

Retired Rear Adm. George R. Worthington on gays in the military: "If an open gay does his job, I think he'll be accepted. I don't think there is going to be that many of them that want to sign up for SEALs anyway because of the closeness and the tightness of the training. My opinion is that they're probably more clerical oriented. Medical profession. Corpsmen. Stuff like that."

The Log Cabin Republicans plan to make a big push in the state of New York.

More rumors surrounding the songs on Britney Spears' new album.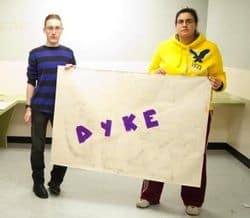 A hate crime hits Queens College campus in the form of anti-gay slurs.

Sea urchins have their own personal knife sharpeners – for their teeth.

Sam Seder explains global warning to skeptics: "Imagine going into your kitchen, walking up to your refrigerator, opening up the freezer, leaving the door open. The motor would ramp up, get warm – as the Arctic has – and the cold air would continue to spill out, eventually cooling our kitchen. That's what's happening. Couple that with a high-pressure system in the mid-latitudes pulling that icy cold polar air all the way down to Miami, mix it with the precipitation from the Atlantic, and voila – we've got our storms in NYC."

No surprise here: Twilight Eclipse is the number one trailer of 2010.

Domestic partnership bill introduced in Allentown, PA hopes to grant medical benefits to same-sex couples.

Is this 94-year-old the world's oldest father?