Iowa Republicans attempted to suspend Senate rules this morning in order to force a vote on same-sex marriage.
The Iowa Independent reports: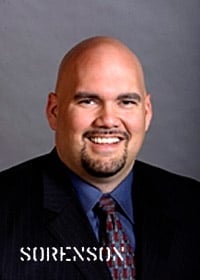 A motion by state Sen. Kent Sorenson (R-Indianola) to suspend the Senate's rules to allow a vote on a constitutional ban on same-sex marriage was defeated early Thursday morning on a party-line vote.
Sorenson asked all 50 senators to call up Senate Joint Resolution 8, a bill that would amend the Iowa Constitution to specify that marriage between one man and one woman is the only legal union valid or recognized in the state. Senate President Jack Kibbie (D-Emmetsburg) said "no," but agreed to allow a vote on whether to suspend the rules and override his objection.
Twenty-six Democrats voted "no" and 24 Republicans voted "yes." The motion was defeated.
Sorenson's motion was framed as a showdown on gay marriage by socially conservative group The Family Leader, the state's most vociferous opponent of the Iowa Supreme Court's 2009 unanimous decision that brought gay marriage to the Midwest.
In an email to supporters, the group's chairman, Danny Carroll, explained that Sorenson was planning to "file numerous amendments and use any other tactic at his disposal" in order to force a vote on the Iowa Marriage Amendment (IMA), a joint resolution that seeks to put a question on the 2013 ballot that would define marriage in the Iowa Constitution as a heterosexual union. The IMA would ban any legal recognition of gay and lesbian couples, including civil unions and domestic partnerships.
Senator Mike Gronstal, who has vowed to block any vote on marriage equality, later released a statement:
"It's clearer than ever that Republicans will stop at nothing to take away the constitutional rights of Iowans. I hope that Republicans will join our efforts and focus their energy on helping Iowans recover from the worst national recession since World War II."