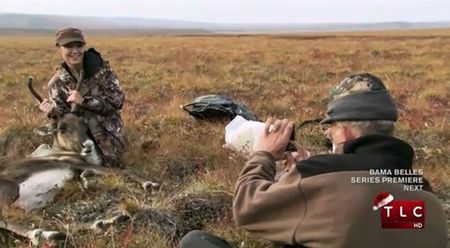 This is what Entertainment Weekly is reporting. It sounds like the decision was made by Palin so she could run for the presidency in 2012.
Insiders admit that Palin seemed to enjoy doing the show more than she expected, in spite of the bad press that it generated. But it makes sense why Palin wouldn't want to commit to another season: If she and her family chose to shoot more episodes, it would surely be interpreted as a sign that she had no plans to run for office. By not doing a second round, Palin would spare TLC the trouble of having to provide her fellow candidates with equal-access time of their own in the event she did decide to run.
Bummer that she's decided to not heed Barbara Bush's advice and stay in Alaska.