Wyoming lawmaker Frank Peasley this week suggested that he be able to define marriage under the law since he has been subjected to other government regulations like smoking bans.
Peasley made the statement during debate this week over a bill approved by the Wyoming House yesterday 34-26 in its first hearing. The bill prohibits the state from recognizing same-sex marriages performed elsewhere, and will get two additional House votes before heading to the Senate.
The Billings Gazette: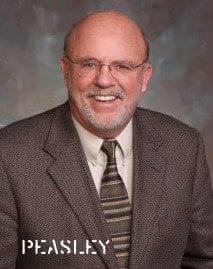 "This is the civil rights issue of our day," said state Rep. Cathy Connolly, D-Laramie, the only openly gay Wyoming legislator. "It does not help anyone. It violates our principles of live and let live and our motto of the Equality State."
Connolly and others said the bill would take away the rights of people who happen to be gay or lesbian to marry whom they wish.
But state Rep. Frank Peasley, R-Douglas, said there was nothing cruel or wrong in keeping the definition of marriage the way it's been for thousands of years — and fighting government intrusion into longstanding traditions.
"I think all this is, is an outpost in culture that says, 'Listen, I feel like you're destroying everything else that I have,'" Peasley said. "You've gotten involved in the raising of my children, the way I discipline them, the way I feed them, whether or not I can smoke in the car, whether or not I have them properly equipped; you've just gotten into my life so much, let's just let me define the relationship I'm in, OK?"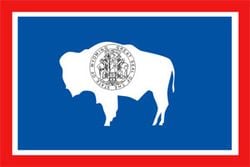 Activists are planning a rally in Casper this Saturday. Via press release:
A peaceful gathering at Pioneer Park is scheduled for Saturday, January 22 from noon to 3 p.m. to express dissatisfaction with the passage of House Bill 74, which prohibits the recognition of same-sex marriages from outside of Wyoming.  The gathering is open to anyone who feels that Wyoming fell short of living up to its motto as the country's Equality State.
Organizers hope to demonstrate that the elected representatives of Wyoming did not speak for all citizens when they voted in favor of this legislation, which many feel is discriminatory.  Rather than merely debate the bill's passage, organizers hope to show their support for the notion of "equality for all" with signs, drums, camaraderie and a sense of community.  They also hope that the peaceful demonstration will encourage Wyoming representatives to consider the opinions of all of their constituents when voting for or against legislation in the future.
Supporters of HB 74, sponsored by Rep. Owen Petersen of Mountain View, say that the bill resolves a conflict in Wyoming law, wherein Wyoming defines marriage as a contract between a man and a woman, but also recognizes valid marriages performed in another state.  Opponents of the bill question the wisdom of legislation that ignores the laws of other states, and also feel that the bill is discriminatory towards gays and lesbians.  On Thursday, January 20, the Wyoming House of Representatives passed the bill 34-26 after an hour of debate.
(h/t on top)