The Hawaii House Judiciary Committee has approved a civil union bill by a vote of 11-2, sending it to the full house for a vote. The Senate approved a similar bill 19-6 in late January.
The Star-Advertiser reports: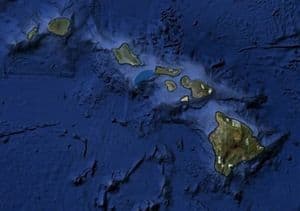 The state House Judiciary Committee voted last night to approve a civil-unions bill with amendments to ensure that the relationships are recognized in the tax code and are under the jurisdiction of family court.
The bill would allow same-sex and heterosexual couples to enter into civil unions and receive the same rights, benefits and responsibilities as marriage under state law. The changes — recommended by the state Attorney General's Office — mean that if approved by the House, the bill must go back before the state Senate, which passed the bill last month, before going to Gov. Neil Abercrombie for his signature.
The House is expected to vote late this week or early next week.