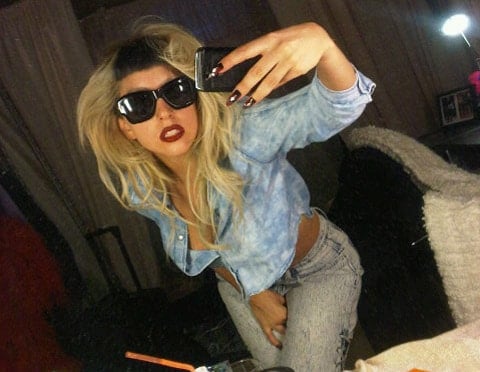 David Furnish gave an interview to Macleans magazine late this week in which he was asked about reports that Lady Gaga was to be named Godmother to his and Elton John's son Zachary.
Said Furnish: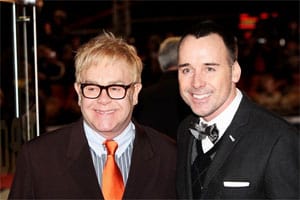 "We haven't publicly confirmed that yet but your sources are very good! I prefer not to comment on it because we are going to make a statement about godparents later on." 
He added, "She's all about inclusiveness and tolerance. She believes that you can be whoever you want to be and that we don't have to live in a world of conformity and that we can all [benefit] from individuality. That's the best message in the world. The freedom to be who you are, do what you want and love who you want to love."
In related news, Gaga tweeted the above photo last night: "Dyed my bangs black. Its my new monsterlook. Let the mitosis of the future begin. Off to meet Judas."