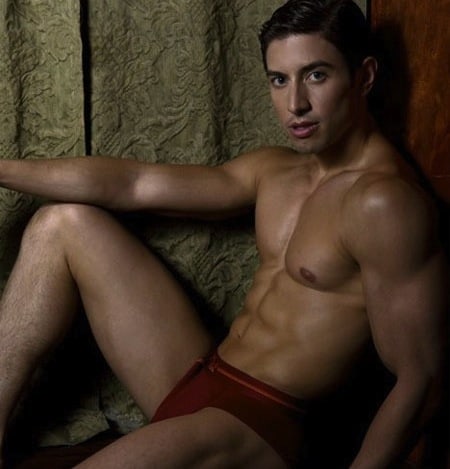 Remember those reports from 2008 about Broadway dancer Nick Adams being told to cover up his muscled torso during performances of A Chorus Line once Mario Lopez was brought in as the lead of the show? Well it turns out it was never that much of a rivalry to begin with, or so says Lopez.
In his first public comment since the incident, Lopez told The Daily Beast he never asked for any changes. "It was so not true," he said. "As you can see, we get along great, we even work out together. That was my first foray into that world and I would never go around saying anything and demanding anything." Lopez says he has no idea who made the request, but suspects it came from an overly eager producer. When asked whether he was bothered by all the bad press, he said no. "I thought it was funny. We [Nick and I] both got a big kick out of it." Perhaps the only negative thing to come out of that story is the perception that Adams owes his career to Lopez. "I think after that a lot of people only looked at me as being a body and not an actor," he said. "I've been doing this my whole life."
Adams says of the controversy: "It did nothing but help me in the end." 2(x)ist even opted to shoot an ad campaign with Adams over Lopez. See the impressive result of that photo shoot above.