Officers in the Atlanta Police Department are going through training for LGBT issues.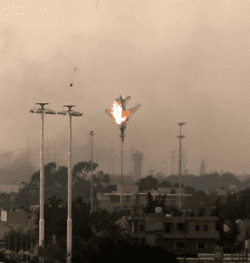 American and European forces launch air strikes against Libya government: "…about 110 Tomahawk missiles, fired from American warships and submarines and one British submarine struck 20 air-defense targets around Tripoli, the capital, and the western city of Misurata."

The WWE apolgizes for John Cena's homophobic comments directed at The Rock: "WWE takes this issue very seriously, and has already spoken with our talent about these incidents. We are taking steps and working with GLAAD to ensure that our fans know that WWE is against bullying or discrimination on the basis of sexual orientation. We strongly value our fans in the lesbian, gay, bisexual and transgender community, and apologize to them for these incidents."

Ann Coulter unconvincingly extols the benefits of radiation.

Just in time for the release of his new movie, Bradley Cooper is a single man.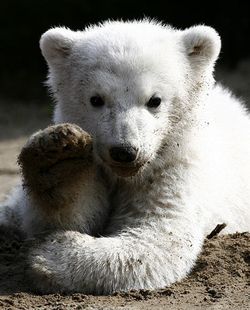 RIP: Knut the polar bear has died suddenly of unknown causes at the Berlin Zoo.

Sneak peek at the upcoming Charlie's Angels network show.

Possible spoiler alert: Is this the villain in the new Spider-man movie?

The Guardian publishes its findings related to a survey about stereotypes in cinema: "Two in three of respondents agree that gay characters are too often portrayed with sexual orientation as their main trait. Three in five say they are too often shown as being "camp". Among the gay, lesbian and bisexual population, those views are held by four out of five people."

Former Secretary of State Warren Christopher is dead at 85.

Malaysia's new LGBT film, … Dalam Botol, certainly isn't that country's Brokeback Mountain. Says one activist: "It presents LGBT people as depressed and confused."