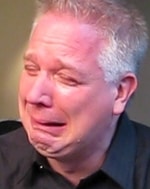 West Hollywood in flux: "An uncommonly bitter [City Council] election has exposed a growing divide over what West Hollywood should represent, with prosperity and urban development pitted against the city's history as a countercultural haven."

Are Glenn Beck's days at Fox News numbered?: "Since last August, when he summoned more than 100,000 followers to the Washington mall for the 'Restoring Honor' rally, Mr. Beck has lost over a third of his audience on Fox — a greater percentage drop than other hosts at Fox… The erosion is significant enough that Fox News officials are willing to say — anonymously, of course; they don't want to be identified as criticizing the talent — that they are looking at the end of his contract in December and contemplating life without Mr. Beck."

Miley Cyrus tries her hand at drag by impersonating Justin Bieber on Saturday Night Live.

Immigration officials will soon force a gay Maryland to turn over his long-time boyfriend for deportation. Inequality in action, America!

Republican Nevada Sen. John Ensign, perhaps best known for sleeping with his chief of staff's wife and then covering it up, will retire, rather than seek reelection. That, as Tea Party adherents would say, is just common sense.

Enter: A month of LGBT comic book reviews.

Actor Shiloh Fernandez will appear in Red Riding Hood, and I imagine he'll also be making cameos in many, many fantasies.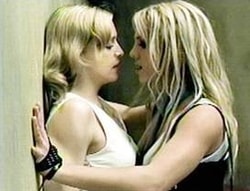 For those of you interested in sexy technology news, you may be happy to hear that Grindr, the app that takes the fun out of gaydar by locating nearby members looking for some fun, can now be downloaded for the Android.

Social conservative activist Ralph Reed says he and his ideological peers want a presidential nominee who "thinks that social [issues] shouldn't ride in the back of the bus." Of course they do.

In other non-surprising news, the Iowa Faith and Freedom Coalition won't let gay GOP nominee Fred Karger speak at their event tonight.

French filmmaker Michel Gondry gets back to his roots with a Living Sisters' music video.

Madonna and Britney Spears will appear on alternate covers for Out's "ladies we love" issue.

A 16-year old boy has been arrested for attacking his gay classmate.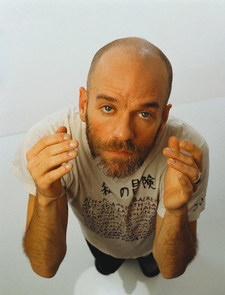 Conservative Baptist leaders are finally starting to understand that old saying, "We're here, we're queer, get used it," although that doesn't mean they're particularly gay about it.

"On a sliding scale of sexuality I'd place myself around 80-20, but I definitely prefer men to women," says R.E.M. singer Michael Stipe about his sexuality. "I hate and refuse to apply the term bisexual to myself. It doesn't seem appropriate. It feels like just another label."

George Michael took his drug-related prison stint with a smile: "This was a hugely shameful thing to have done repeatedly. So karmically I felt like I had a bill to pay. I went to prison, I paid my bill."

Things you don't want to know about Supreme Court Justice Clarence Thomas.