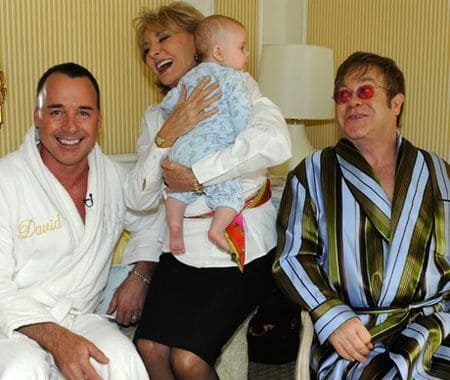 Though it has been rumored for about two months now, Elton John and David Furnish confirmed to Barbara Walters on 20/20 that Lady Gaga is indeed the godmother of their son Zachary.
Said John about their reason for their choice: "When you get to the real person underneath, there's a simple girl who loves her parents. I love her to death and a lot of people say that's crazy, but they don't know her and we do."
The two also discuss the day birth of the baby, who now officially possesses the makings of a pop star. Watch the 20/20 segment (in two parts), AFTER THE JUMP.