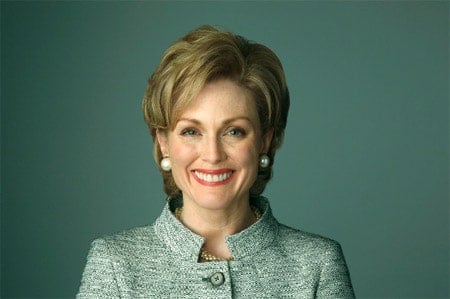 She's set to play Sarah Palin in the upcoming HBO film Game Change, but last year Moore was going to play Clinton in a different HBO film called The Special Relationship which aired in May.
BlackBook reports that the film was about "the ties that bound former US President Bill Clinton to former British Prime Minister Tony Blair."
Moore backed out due to scheduling conflicts and Hope Davis filled the role, but not before this cast portrait was photographed. What a pair this and the Palin portrait will make.