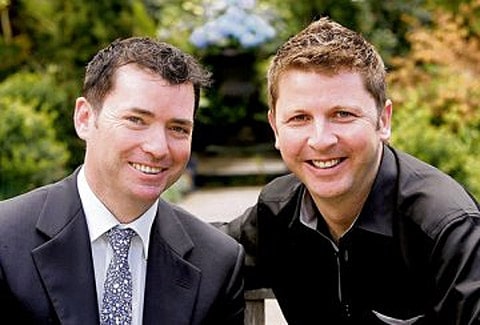 Same-sex civil partnerships began in Ireland today. Barry Dignam and Hugh Walsh were the first to tie the knot in Dublin today, the Irish Times reports:
…today, 17 years after they started going out, they will become the public face of civil partnership in Ireland as one of the first couples to be joined under legislation which came into effect on January 1st.
"We feel a certain amount of responsibility . . . that this is a big step which Ireland is taking and that we're going to be a part of that," Mr Dignam said yesterday on the eve of the couple's civil partnership ceremony, which is to take place in a Dublin registry office this afternoon.
Theirs is not the first civil partnership to take place here – six civil partnerships have already been registered in the State arising from court-granted exemptions to the usual three-month notice which couples must give to the General Registrar Office.