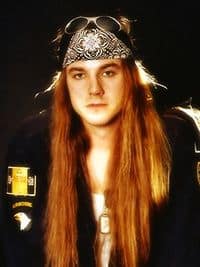 Bradlee Dean, the anti-gay pastor who mentioned Jesus Christ in what was supposed to be a nondenominational prayer before the Minnesota House on Friday, has taken to his radio show to plead ignorance. He claims that he did not know that the same-sex marriage amendment was on its way to the legislature for debate.
He has also says that he was not alluding to President Obama when he said that the head of the denomination "is Jesus, as every president up until 2008 has acknowledged."
"(The prayer) didn't have anything to do with Obama…That's splitting hairs. I didn't say we weren't a Christian nation, Obama did. If you want to point the finger at someone denying Christianity in our country, you might want to talk to Obama about it, because I didn't say it."
Yesterday, it was discovered that Dean's prayer has been inexplicably struck from the official House record.
Listen to Dean unconvincingly explain his version of the incident on his radio show, The Sons of Liberty, AFTER THE JUMP.