The Brazil Supreme Court has approved civil unions for same-sex couples.
The AP reports: "In a 10-0 vote, with one abstention, the justices said gay couples deserve the same legal rights as heterosexual pairs when it comes to alimony, retirement benefits of a partner who dies, and inheritances, among other issues. The ruling, however, stopped short of legalizing gay marriage. In Latin America, that is legal only in neighboring Argentina and in Mexico City."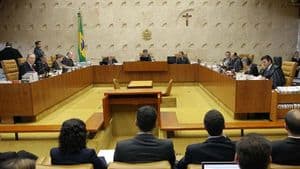 Dagblog offered an earlier translation of Brazil's Veja news:
The Majority of Supreme Court Judges recognized the civil unions of gays & lesbians, assuring that these couples have the same rights as heterosexual couples. Of the 11 judges six have already voted for this measure by late afternoon Thursday.
Judge José Antonio Dias Toffol – who holds strong religious views – recused himself from the vote, stating he had previous dealings with lawyers in the case.
"Until there is a law regulating homosexual civil union and marriage, the high court's recognition of a stable unions is the best thing that could happen so that gay couples rights are accepted once and for all," said Judge Maria Berenice Dias before the vote.
The move is a landmark achievement for Brazil – a nation that has struggled with violence against the gay and lesbian community.
Andrés Duque at Blabbeando noted the news prior to the AP reports, etc, via Twitter: "BRAZIL: Civil Unions for same-sex couples passes. Final vote: 10-0 w/1 abstention."