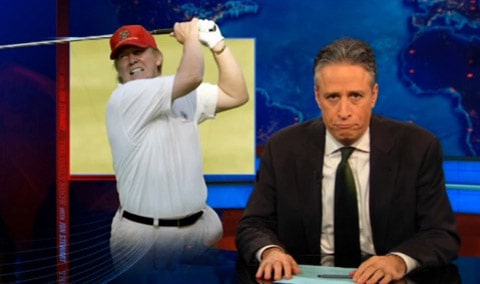 ON last night's Daily Show, Jon Stewart went after Donald Trump for his recent remarks comparing his opposition to same-sex marriage for his reluctance to use a new kind of putter.
Joked Stewart: "I think gay people and straight people use the same putters. It's really a matter of hole selection…"
Stewart added that the best thing about Trump is that "he's stealing all the crazy oxygen from Sarah Palin."
Watch, AFTER THE JUMP…