UPDATE: Statement from GLAAD regarding the following post appears at the end of this post.
***
Check out the (Gay and Lesbian Alliance Against Defamation) GLAAD's bizarre letter (below) to the FCC on behalf of the AT&T-T-Mobile merger.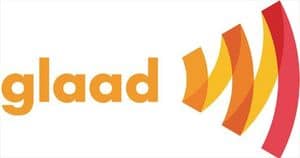 Among the odd arguments in the letter linking LGBT rights to 4G coverage:
First, there is the need to expand access so that each of us can have affordable, effective means of communication. As representatives of communities that historically have felt the sting of discrimination, we are acutely sensitive when certain segments of our nation are not able to participate fully in something that the majority takes for granted. We salute President Obama's vision of an America in which everyone has high-speed access capable of meeting the demands of distance learning and telehealth programs.
And this:
The LGBT community has a longstanding commitment to all forms of social justice. That is why we look at the deployment of faster wireless Internet options not only from financial and technological viewpoints but also in terms of how this improves society.
John Aravosis at Americablog asks:
So why exactly is GLAAD, now, one week after we get screwed in Tennessee, in part by AT&T's own employee who was warned about this bill a good month ago and did nothing, writing public letters to the Obama administration on behalf of AT&T, on an issue that has nothing to do with gay or trans rights, for a company that outright refused to sign a joint letter to the governor of Tennessee calling for a veto of some of the most hateful anti-gay and anti-trans legislation of our time?"
Good question.
Queerty goes further:
Most interestingly, AT&T is against Net Neutrality—the principle stating that all information on the web should get delivered at the same speed, not at different speeds and prices depending on who owns the service). Timothy Karr, Campaign Director of Free Press and SavetheInternet.com says that "AT&T is brokering a deal with the FCC to ensure they have the legal right to block online content and charge application developers additional tolls just to reach AT&T customers."
GLAAD says it doesn't share AT&T's stance on Net Neutrality which is a bit like Target saying it doesn't share a Minnesota Republican's anti-gay views while still supporting his pro-business campaign—GLAAD can't support one without also supporting the other, whether they disagree or not.
Dan Savage concurs: "Why would GLAAD send this bizarre letter to the the Federal Communications Commission?"
Maybe the AT&T employee that sits on GLAAD's board has some insight.
As a side note, AT&T pulled ads this week from the talk show Jose Luis Sin Censura following a campaign launched earlier this year by the National Hispanic Media Coalition and GLAAD.
UPDATE:
Towleroad received the following statement in response to reaction over the letter posted above.
Here is GLAAD's statement:
STATEMENT FROM GLAAD ON THE AT&T/T-MOBILE MERGER
Groups as diverse as the AFL-CIO and the National Gay & Lesbian Chamber of Commerce have spoken out in support of the AT&T/T-Mobile merger. The reason that GLAAD signed on to this letter with the understanding that this merger will increase functionality and speed, thus growing engagement and improving the effectiveness of the online advocacy work that is advancing our movement. GLAAD also stands behind the AFL-CIO and Pride at Work in believing that this merger will increase access to domestic partner benefits, family/medical/bereavement leave, and survivorship benefits for thousands of LGBT employees.  
The narrative that GLAAD does not demand action from corporate sponsors is entirely false. Many watchdog non-profits are in part funded by entities they monitor. It is a policy that is outlined on our site: http://www.glaad.org/about/transparency.
There are many examples from the past year of such work, including as recent as yesterday:
-AT&T and Time Warner Cable pulled advertising after GLAAD and the National Hispanic Media Coalition (NHMC) asked advertisers to drop advertisements from Jose Luis Sin Censura, a Spanish-language talk show where the audience frequently chants the word f*ggot and violently assaults LGBT guests. This campaign is continuing.
-After NBC received a 'failing' grade on GLAAD's Network Responsibility Index, which measures the quantity and quality of LGBT characters, GLAAD wrote a highly critical letter about NBC/Comcast's merger to the FCC.
-GLAAD placed a public call to action against CNN for repeatedly featuring anti-gay voices on the channel in the name of 'balance': www.glaad.org/tellcnn.  Last year, CNN's Kyra Phillips debunked a myth about so-called ex-gay therapy put forth by a guest after GLAAD and community members demanded action.
-Last fall, GLAAD spoke out publically against an episode of MTV's Jersey Shore that we described as "the most blatantly transphobic scenes aired anywhere on television": MTV apologized and met with GLAAD to improve coverage of transgender people and edited the episode to remove the offensive material.
All of these media companies are sponsors of GLAAD. 
While these stories may grab headlines, much of GLAAD's core work is on-the-ground trainings with local couples and allies to speak out in their communities and share their stories with voters in states where our equality is being debated. Couples like Shelly and Kristin of Oregon as well as Carol and Anne from Rhode Island. It's these images and stories that we need in the minds of Americans if are to gain support for equality, and it's this work that is more crucial than ever.  It is the GLAAD Media Awards and our corporate sponsors that fund these programs. 
***END OF STATEMENT***