Coming out of the Netroots Nation panel discussion in which White House Communications Director Dan Pfeiffer implied that President Obama did not fill out a questionnaire in 1996 supporting same-sex marriage, The New York Times has published an article about the history of the public attitude Obama has taken on the issue. From the piece: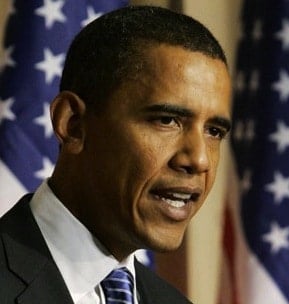 Tracy Baim, a gay journalist in Chicago who interviewed Mr. Obama in 2004, remembers the candidate asking her to turn off her tape recorder so they could have a candid conversation on same-sex marriage. She said his objections were based on what he saw as realistic considerations: "I know what you want, I know what you can get."
But when his Senate campaign moved into the general election against Alan Keyes, Mr. Obama told an interviewer for a black-owned radio station that religion was a factor.

Ms. Kaplan said she felt that Mr. Obama was either "pandering to Alan Keyes" or setting himself up to run for higher office; Ms. Baim, who said Mr. Obama had not cited his religious beliefs to her, viewed it as "a political maneuver."
Barney Frank is quoted in the article, reveaing he has information that the President's public views on marriage equality are indeed a political strategicy.
And Representative Barney Frank, a Massachusetts Democrat who is gay, said in an interview that a top adviser to Mr. Obama, whom he would not name, asked him this year, "What would be the effect if he came out for same-sex marriage?"

"My own view is that I look at President Obama's record, he was probably inclined to think that same-sex marriage was legitimate, but as a candidate for president in 2008 that would have been an unwise thing to say," Mr. Frank said. "And I don't mean that he's being hypocritical. I mean that if you live in a democratic society, it is a mix of what you think the voters want and what you think is doable."
Obama has referenced this "evolution" in the past, having told Americablog's Joe Sudbay last year that "attitudes evolve, including mine."
Yesterday, openly gay Congressman Jared Polis told the Huffington Post that Obama is "the best president this country has ever had on LGBT issues. [Gay Americans] have never had anything close to this much of an advocate in the White House in the United States."