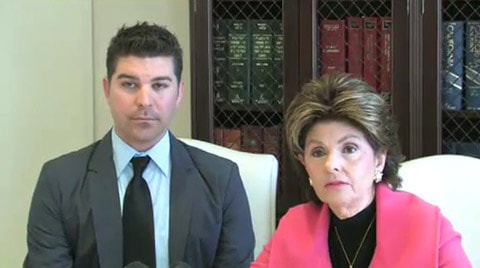 UPDATED
Attorney Gloria Allred has filed a complaint with the California Department of Fair Employment and Housing, alleging discrimination based on sexual orientation on behalf of Andrew Johnson, a correctional officer at the California Institute for Women in Chino. Allred says Johnson was denied a request to march in the West Hollywood Gay Pride parade, TMZ reports:
"Allred, said at a news conference that other departments — including the LAPD, L.A. County Sheriff's Department and the CHP — allow officers to march in uniform in the parade. Allred says the Department of Corrections allows officers to march in uniform in other parades, including the Christmas parade and the Carrot Festival."
Allred says the Department told Johnson that marching in the parade would bring "discredit" to the department. Over concern for retaliation, Johnson remained silent throughout the press conference carried live earlier today by TMZ.