Over the weekend, several bloggers and journalists received an email from GLAAD Communications Director Rich Ferraro that President Jarrett Barrios had resigned. The email included the promise of a statement that would be forthcoming soon from the organization.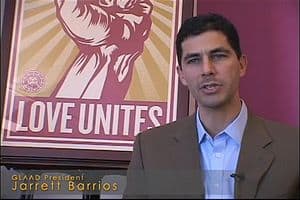 That statement has not materialized, raising further questions about behind-the-scenes activity at GLAAD.
Politico reported last night that the Board was meeting to discuss Barrios' resignation last night:
"GLAAD's board of directors will discuss by telephone on Sunday night whether to formally accept Barrios's resignation…GLAAD and Barrios did not respond to requests for comment regarding his offer of resignation….Influential members of the gay community say they believe Barrios's resignation is a positive for GLAAD, but that the organization may need to further clean house and revisit its advocacy for causes unrelated to gay rights."
Meanwhile, others were calling for the resignation of Board member Troup Coronado:
Coronado,[is] a former AT&T official and lobbyist. Coronado's bio on GLAAD's website said that from 2008 to 2010 Coronado worked as AT&T's vice president for external affairs in Los Angeles. AT&T had identified Coronado as a lobbyist for the company as recently as 2006, but the company said in its 2008 filing that he was no longer representing AT&T as a lobbyist.
Coronado is "going to have to pack his bags and get on the same train Jarrett is taking," [blogger John] Aravosis said.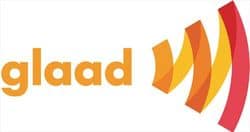 Writes Michelangelo Signorile:
I'm told that right now Barrios is denying to GLAAD board members that he resigned, trying to get the full board of GLAAD to save him, not accept (nor call for) his resignation, and rebut the executive committee, which voted to remove him. He is counting on friends and supporters on the board whom he put in place last year after several board members left in protest of his egregious behavior.
Signorile emailed Barrios directly yesterday with further questions about the situation:
One has to do with reports from several sources that major foundations are ready to pull all funding from GLAAD over this controversy. The other has to do with his administrative assistant, Jeanne Christiano, who two sources tell me is paid in part from Barrios's campaign fund from when he was a political candidate in Massachusetts, where she is listed as the campaign treasurer. Not only does that fact raise many issues, but it is of even more concern considering that Barrios says she sent the FCC letter. Did she send it in the capacity as treasurer of his campaign as well? I asked about these issues and said that if he is not resigning they remain relevant.
Signorile received a short email from Barrios:
"I have resigned and there is nothing further to speculate about."
Nothing official from GLAAD yet, however, since its promise of a statement on Saturday afternoon.
Previously…
GLAAD, AT&T, and Net Neutrality: A Sticky Web [tr]