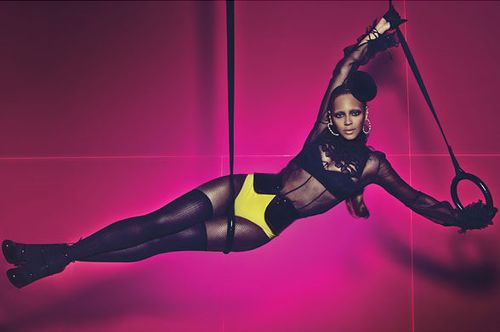 Norman Brannon is a pop critic, musician, and author based in New York City. He presents a weekly music update here on Towleroad and writes regularly at Nervous Acid.  
Follow Norman on Twitter at @nervousacid.
EXTENDED PLAY:
The early word on 4 indicated that Beyoncé was moving into some uncharted territory: Reports surfaced of a recorded collaboration with Diplo and the Brooklyn noise-rock duo Sleigh Bells. The underperforming lead single "Run the World (Girls)" seemed to confirm a forward-thinking direction of some sort, sampling Major Lazer's "Pon de Floor" and pairing fidget-house pioneer Switch with R&B stalwart The-Dream on coproduction duties. And Odd Future's Frank Ocean got the call to write and produce. In the end, some of those things made it onto the album, but "forward-thinking" is not quite the right word for the outcome — in fact, just the opposite. Beyoncé's fourth album is, by and large, a record guided by the rearview, and the bulk of its material — downtempo, occasionally sullen, grasping for timelessness — ends up in some sort of mid-'80s R&B limbo. When they're there, the hits are forceful and definitive: "I Still Care" boasts an incredible urgent vocal delivery over a beat-driven, ambient soul track and "Countdown" is a midtempo open-letter-to-the-ladies empowerment song as good as any Beyoncé's ever given us. Unfortunately, the misses are just as pronounced — whether it's the Bruce Hornsby '80s rock-lite of "Best Thing I Never Had" or the grossly anachronistic "Love On Top," time-stamped by Shalamar in 1982 — and by album's end, the difference between 4 and its predecessors is a psychic one. Beyoncé says that she became "focused on [these] songs being classics, songs that would last," but in doing so, she tempted a well-known artistic truism: Longevity is achieved with time, not intent.
THE DISPATCH: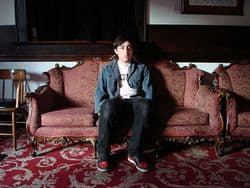 Stereogum compiled a list of reactions to last week's passage of the Marriage Equality bill in New York, including notes from LGBT artists like Kaki King, Justin Bond, Tegan & Sara, JD Samson, and Vampire Weekend's Rostam Batmanglij, as well as allies like Ted Leo, The Decemberists' Colin Meloy, Best Coast, and Passion Pit. But the most personal reaction came from Grizzly Bear's Ed Droste: "As a gay man in a 7-year relationship getting married later this year, I can't tell you how thrilled I am about NY marriage equality!"

 Missy Elliott has been largely out of the public eye since The Cookbook was released in 2005, and recent revelations might explain the gap. This week, Elliott revealed to People magazine that she's been suffering from Graves' disease — an autoimmune disorder better known as hyperthyroidism. "I couldn't write because my nervous system was so bad," she said. "I couldn't even use a pen."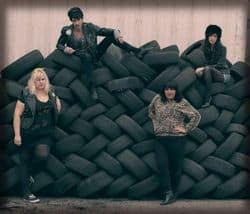 Hunx & His Punx recently stopped by the KEXP studios in Seattle to share their brand of queer retro-rock. A full performance stream is available for listening now.

 A profile in the Guardian this weekend revealed two little-known facts about the ongoing rise of Nanna Øland Fabricius — or Oh Land to you and me: For one, the Brooklyn-via-Copenhagen singer had been originally tapped to open for Shakira at Madison Square Garden. (She declined.) But more perplexing, a random meeting in a London studio led Rihanna to request that Fabricius write a song for her. That never happened, she said, because "I got so intimidated that I didn't give a proper response."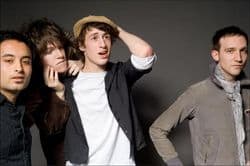 This week's premiere listens are plentiful: Björk's "Crystalline" is our first full taste of her forthcoming Biophilia, Wilco's "I Might" is the lead single from The Whole Love, Gold Panda released a new and unreleased track for download called "MPB" in advance of his forthcoming U.S. and European tours, and my personal favorite track of the week goes to Bombay Bicycle Club, whose upcoming third album A Different Kind Of Fix promises to be a rhythmically-oriented follow-up to last year's largely acoustic Flaws. The first single is called "Shuffle."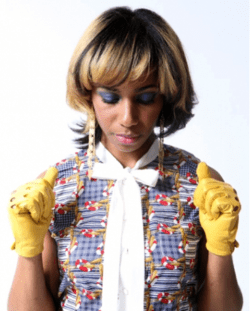 Following up on a cameo for the new Beastie Boys album, Brooklyn's Santigold is hard at work prepping her second full-length album with help from friends like Karen O and Nick Zinner from the Yeah Yeah Yeahs, TV On The Radio and Jane's Addiction member Dave Sitek, and even Jay-Z — who called the album so far "epic" and "important." You can also expect to see Santi in an upcoming movie starring opposite Community's Donald Glover.

 In support of his just-published memoir, Bob Mould sat in with The Roots on Late Night with Jimmy Fallon this week — and tackled a kind of awkward version of Sugar's "If I Can't Change Your Mind" in the process.

 Arcade Fire will be releasing a deluxe edition version of The Suburbs on August 2, which will also feature Scenes from the Suburbs — a Spike Jonze-directed short film inspired by the album. The movie is currently available to watch, free of charge and in its entirety, from the indie film site Mubi.
COMING OUT: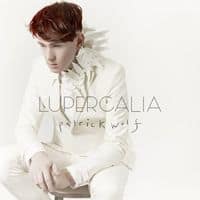 Patrick Wolf's long-awaited Lupercalia is an album about love, and on "Bermondsey Street," he makes it clear that this is a love that dares speak its name. He sings: "Love knows no boundaries / Sees beyond sexuality / And holds the sun in the palm of its hand / And laughs down on the cynical man." On some level, Wolf is singing from an autocritical standpoint: His fifth album is a kiss-off to cynicism and a love note to the idea that romanticism and realism are not as far apart as many might suggest. To that end, there are countless images of space ("The City," "House") and time ("The Future," "Time of My Life," "Slow Motion"), but none more vivid than the 51-second long ode to his fiancé, also named "William," in which Wolf counts his blessings, and asks, "Oh William, will you be my conqueror?" It's a far cry from the title track to his last album, The Bachelor, where he swears "I'll never marry at all," but it's also a much better look: Whereas Morrissey seems intent on staying miserable forever, Patrick Wolf is finally ready for joy. It really does get better.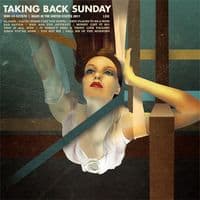 Taking Back Sunday have had more ex-members than they've had records, so the line-up for their self-titled fifth album seemed like kind of a big deal: For the first time in almost ten years, the original members behind their breakthrough debut Tell All Your Friends were reuniting for an all-new set. Of course, recreating the past is more boring than inventing a new future, and on Taking Back Sunday, the band does a little bit of both. Lead single "Faith (When I Let You Down)" is an all-grown-up version of the band that filters a clever lyrical conceit through church organs and a choir-like middle-eight, while "Sad Savior" mines the past with an unflattering tribute to Weezer's Blue Album and an outro heavily lifted from Braid's "Never Will Come For Us." But if Adam Lazarra has any one gift, it's the one that allows him to sing simple things like "I'm sorry, I'm sorry, come back" with a sympathetic pathos that easily forgives its own lack of profundity.
Also out today: The Feeling — Together We Were Made (Island UK), Gillian Welch — The Harrow & The Harvest (Acony), The Chemical Brothers — Hanna: Original Motion Picture Soundtrack (Sony UK), John Digweed — Structures Two (Bedrock), Dolly Parton — Better Day (Dolly)
SOUND & VISION:
CocknBullKid — "Yellow" 
The fourth UK single from CocknBullKid gets a video this week and gives new evidence to establish Anita Blay's unique position in the pop music canon: The bells and whistles and glittery outfits worked fine for Beyoncé at Glastonbury, but the first thing Blay does in the video for "Yellow" is take the bells and whistles off — choosing instead to rely on simple sets, an exultant everyman cast, and the best song Sugababes never wrote.
Darren Hayes — "Talk Talk Talk"
After four years away, Darren Hayes returns with the lead single from his upcoming Secret Codes and Battleships. A collaboration with Swedish producer Carl Falk, who is currently riding high after a UK #1 single for Nicole Scherzinger, "Talk Talk Talk" pits Hayes' pensive delivery against a silvery club track — and, so far in 2011, I'm hard-pressed to recall a more confident comeback.
Anna Calvi — "Desire"
She's got the co-sign from Brian Eno and the producer of PJ Harvey behind her, and that right there says a lot about what to expect from Anna Calvi. "Desire" is at once widescreen and soft-focus, with Calvi's unmistakable voice as its deep and expansive anchor. Like Harvey, you get the idea that we're really only scratching the surface of her depth. 
Wynter Gordon — "Til Death"
Honesty time! When I first got the link for "Til Death" a few weeks ago, I passed on it. A club track about partying "til death" and a tautological video of people at a party gave me the impression that, somewhere along the line, somebody ran out of ideas. But this weekend, while I was clearing out some of the promos on my desk, I threw on Wynter Gordon's With The Music I Die EP for a second-chance listen, and — maybe I was under the influence of this week's Pride festival — but this damn song really grew on me! I'm not one to believe in guilty pleasures, but OK: I might feel a little bit guilty here.