Unusually long lunar eclipse to be visible this week.

Chaz Bono to be grand marshal of San Francisco's pride parade.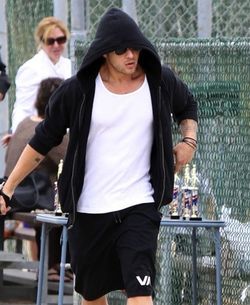 Ryan Philippe almost in disguise at his son's football game.

Croatian President Ivo Josipovic blasts the anti-gay protesters responsible for the violence at yesterday's pride parade saying that it was "not Croatia's real face."

IRS sends out letters with language that excludes same-sex couples: "How the errant letters started is unclear. Tax experts who brought the letters to the attention of the I.R.S. weeks ago had wondered if anti-gay I.R.S. employees were acting out of malice. 'It's either intentional or ignorance,' said Pan Haskins, an Oakland tax consultant who had been tracking the letters."

Extremists in Poland attacked gay pride participants yesterday with firecrackers and anti-gay chants. No injuries or arrests were made.

The BBC felt a need to issue a public statement about a scene in EastEnders which showed two men in bed together.

This woman is also very likely to steal candy from a baby.

Justin Bieber sends his get well card to girlfriend Selena Gomez via Twitter.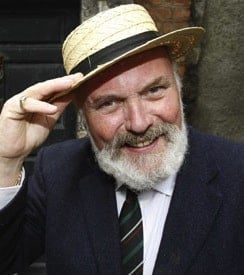 Openly gay Irish politician David Norris is still eyeing the presidency in Ireland: "…I will say that I have represented Ireland on the world stage before. It was an honour then and it will be an honour if I am elected the ninth president of Ireland."

Joel Burns on Sam Maden, the 12-year-old who successfully petitioned to get the Boston Red Sox to create an "It Gets Better" video: "I'm proud of Sam and I think that his bold action is yet another example of people joining in this conversation about teenage bullying and suicide. All of our kids' lives have worth and even the children have a role in participating in that conversation."

Mitt Romney has already won the support of Matt Drudge.

Tonight's Tony Awards host Neil Patrick Harris and David Burtka out on the town on the eve of the ceremony.

Dustin Lance Black wants to hear your stories.