NJ Assemblyman Reed Gusciora is talking about introducing a marriage equality bill there though its chances are slim to none, the Star-Ledger reports: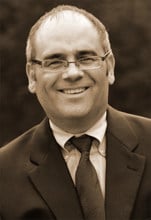 In New Jersey, it's the first time a lawmaker has put forward a bill on gay marriage since it was defeated in the state Senate in January 2010 — just before Gov. Chris Christie took office.
Nor is it likely to go much further in New Jersey this time. Gov. Andrew Cuomo of New York, a Democrat, says he'll sign a measure approving gay marriage, but Christie, a Republican, is not so inclined. Although supporters say they've persuaded several New Jersey Democrats who abstained last time to vote yes, that won't matter unless they can get every Democrat on board and pick off three Republicans to make a veto-proof majority of 27 votes.
Steven Goldstein, chairman of Garden State Equality, said the best way to pursue gay marriage is through the courts.
Christie recently told CNN's Piers Morgan that he believes in civil unions, not marriage, for gays and lesbians.