Politico reports that six board members have resigned from GLAAD's board in the wake of controversy over the letter in support of the AT&T- T-Mobile merger: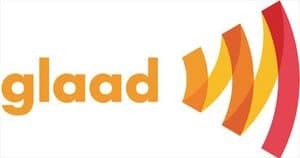 GLAAD board member Gary Bitner confirmed in an email to POLITICO on Tuesday that he had resigned. Five other board members — including Randi Weingarten, the president of the American Federation of Teachers — also have submitted their resignations, according to the POLITICO source who is familiar with the matter.
The five, including Weingarten, could not be reached for comment early Tuesday.
The names of all six are no longer listed in the board of directors section of GLAAD's website, bringing the current number of GLAAD board members, including officers, down to 23. The names appeared on the website as of Sunday and are still visible via a Google cache — or digital snapshot — of the site.
GLAAD President Jarrett Barrios resigned over the weekend after the executive committee voted to remove him.
In related news, Bil Browning reports on several new groups that admit support of the merger, including the National Gay and Lesbian Task Force.
Michelangelo Signorile adds:
Like GLAAD, NGLTF withdrew the letter once the deception was brought to their attention. Unlike GLAAD they didn't lie or cover-up the letter, nor did they go on to back the merger of AT&T and T-Mobile. According to their statement, the dupe had them revisit their policies.
MetroWeekly's Chris Geidner also took a broader look this week at the controversy and at scrutiny over "the role AT&T has played in the public policy decisions of several nonprofit organizations in recent years."
The Washington Blade adds to the story, noting that former AT&T executive and GLAAD Board Member Troup Coronado, once worked for the anti-gay Heritage Foundation:
After an investigation into Coronado's past, the Blade has discovered that a Troup Coronado who graduated from the University of Texas at Austin the same year as AT&T's Coronado, and whom an anonymous source confirmed is the same person, appeared in several CSPAN videos from 1991-1993 as a representative of the anti-gay conservative think-tank the Heritage Foundation. Jeremy Hooper of the GoodAsYou blog was able to identify several instances of media outlets covering the Heritage Foundation opposition to pro-LGBT legislation in the 1980s and 1990s, and Heritage has been vocal in opposing same-sex marriage over the past decade. The CSPAN video gives Coronado's title at the organization as Director of the New Majority Project.
Previously…
GLAAD, AT&T, and Net Neutrality: A Tangled, Sticky Web [tr]