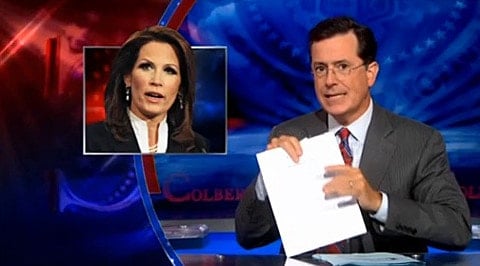 Stephen Colbert takes a look at Michele Bachmann's signing of Bon Vander Plaats' 'Marriage Vow' and the sensitive slavery reference. Also, the use of 'Bachmann' as a safe word.
Colbert then goes on to cover Bachmann's 'pray away the gay' clinic, and Truth Wins Out's undercover investigation.
Finally, an interview with Dan Savage about successful marriages and monogamy.
Watch, AFTER THE JUMP…
The 'ex-gay' clinic:
Dan Savage: