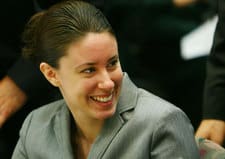 Just when you thought the Republican presidential field couldn't get any crazier, former KKK leader David Duke reportedly wants to make a bid for the White House.

After a 34-day trial and 10 hours of jury deliberation, Casey Anthony has been found not guilty of first-degree murder, aggravated child abuse and aggravated manslaughter in the 2008 death of her daughter, Caylee. She has, however, been found guilty on four counts of providing false information to the police, and faces up to four years in prison.

Thomas Jane's Hung character, a male prostitute, may soon get a transgender girlfriend.

LISTEN: French DJ Monsieur Adi remixes Madonna's "Frozen."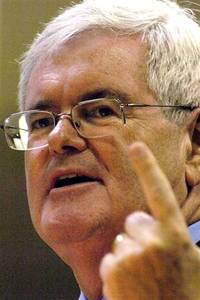 Lady Gaga told The Advocate that she does not use LGBT politics to sell her records: "To say that I would use the gay community to sell records is probably one of the most ridiculous statements anyone can make about me as a person… I would say the top thing I think about every single day of my life, other than my fans, loving the music, and my family being healthy, is social justice and equality."

Lindsay Lohan appears on the cover of Italy's Vanity Fair.

Want to control your home with your thoughts? Now you can.

Republican presidential candidate Newt Gingrich is lowering fundraising expectations after lackluster second quarter haul.

Sean Penn looks fit at fifty.

Meanwhile, in other Vanity Fair news, nobody bought the Justin Bieber issue. Guess this means they'll go back to lusting after the Kennedy clan, as usual.

The Princess Bible. Yes, it's true.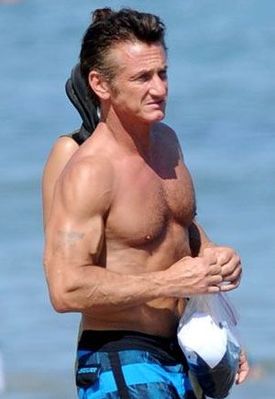 Philadelphia wooed big gay conventions.

Liberals and progressives have been bending over backwards to congratulate New York Governor Andrew Cuomo for marriage equality, but David Sirota points out that the Democrat isn't as progressive as people believe: "When Andrew Cuomo's record is evaluated as a whole, it's clear that his tolerance on social issues combined with his lockstep corporatism on economic issues makes him not some proud representative of the 'Democratic wing of the Democratic Party,' but rather what is typically called a standard-issue Northeastern Republican."

Germany's Green Party warns citizens of sex toys' hidden dangers.

Prince William talks trash during Canadian boat race.

End of the gay bar?

Zac Efron also looks quite nice without a shirt.

Now that he's out and proud, Ricky Martin says he feels "protected" by LGBT communities: "I feel protected. I don't feel alone. Because sometimes when you're quiet about yourself, you feel all alone. And all of a sudden you come out and you have this amazing community, the LGBT community, and LGBT-friendly people, who are giving you nothing but love."

Civil unions may have been signed into law in Rhode Island this weekend, but marriage advocates vow to keep fighting for full equality.

Bette Midler wants to be your gay wedding singer.