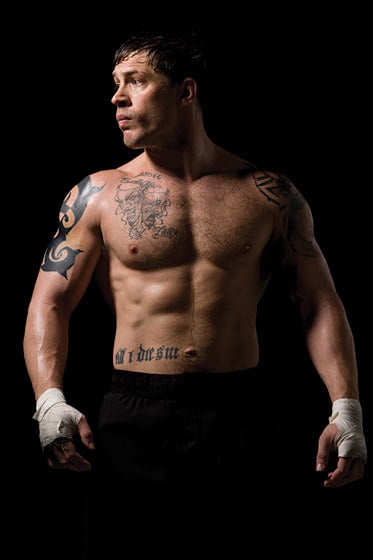 I've posted some of the beefy marketing materials for the upcoming Tom Hardy/Joel Edgerton film Warrior in the past months. But apparently there's a whole book coming out before the film on August 9, featuring portraits of The Men of Warrior shot by Lionsgate president of theatrical marketing Tim Palen.
Check out a couple more of Hardy, AFTER THE JUMP…
And a whole gallery over at NY Mag's Vulture.