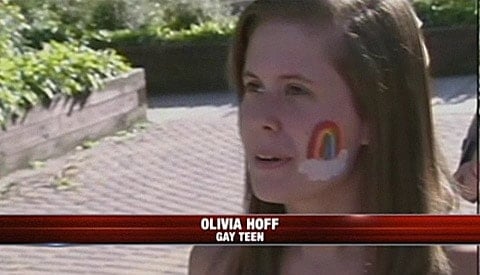 Some parents in the Anoka-Hennepin School District are doing the right thing:
More than 300 people showed up for the first ever Anoka LGBTQ Youth Pride at Mississippi River Community Park.
"Its not a political event," said middle school teacher Jefferson Fietek, who organized the picnic to show gay teens in the community that they aren't as alone as they might think. "One of the sad things I've heard kids say is, 'If they knew who I was, they wouldn't love me or wouldn't like me.' This is saying you are wrong, and these people do love you and support you."
The Anoka-Hennepin School District has become "ground zero" in the fight against gay bullying after six teenagers committed suicide over the past two years.
Watch video of the Pride event and interviews with students, AFTER THE JUMP…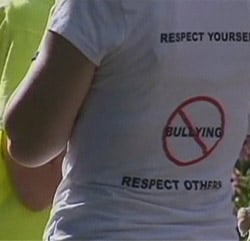 Meanwhile, the National Center for Lesbian Rights has filed another lawsuit against the school district, MPR reports:
The lawsuit, filed by the National Center for Lesbian Rights (NCLR), says school officials failed to intervene to help a 15-year-old student at Jackson Middle School who was being harassed and physically assaulted by fellow students because of her sexual orientation and perceived gender nonconformity.
Executive director Kate Kendell said the district's actions violated the student's rights under the U.S. Constitution, Title IX and the Minnesota Human Rights Act. The center is also representing five other students in a similar suit and will ask to have the two cases consolidated.
"The facts are chillingly similar and also heartbreaking," she said. "These are students who were called all sorts of names (and) faced a daily barrage of anti-gay slurs directed at them."
Watch video of the Pride event and interviews with students, AFTER THE JUMP…
(via think progress lgbt)
Anoka-Hennepin Students, Parents Hold Pride Event: MyFoxTWINCITIES.com