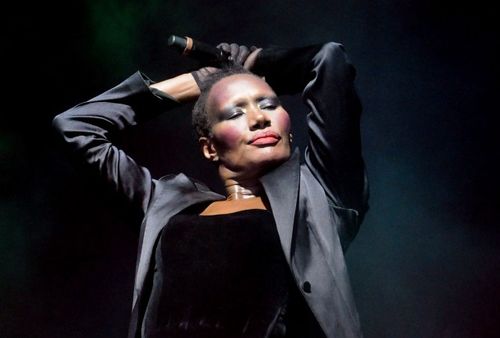 Norman Brannon is a pop critic, musician, and author based in New York City. He presents a weekly music update here on Towleroad and writes regularly at Nervous Acid.  
Follow Norman on Twitter at @nervousacid.
THE 2011 FALL MUSIC PREVIEW:
Grace Jones — Hurricane (PIAS America)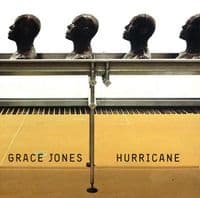 WHO: A legendary pop music and style icon, if there were no Grace Jones, there would be no … well, almost everyone.
WHY: Hurricane has already seen its release overseas, hitting the Top 40 Albums Chart in ten different countries, but its official American release isn't due until next month. Collaborations with everyone from Wendy & Lisa to Tricky and Sly & Robbie guitarist Barry Reynolds flesh out the album, but make no mistake: This is a modern Grace Jones affair.
WHEN: September 6
The Rapture — In The Grace of Your Love (DFA)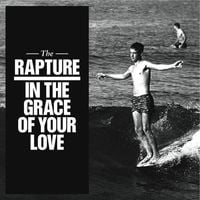 WHO: New York City provocateurs who spearheaded this decade's indie-dance movement.
WHY: After a dalliance with the major label world and ongoing collaborations with traditional techno scene stars, Brooklyn's Rapture return to James Murphy's DFA label for their fourth full-length album. Lead single "How Deep Is Your Love?" inverts a piano-house hook into a nu-disco argument against modern quantized rhythms — loose and funky, like what you'd imagine ESG would sound like in 2011.
WHEN: September 6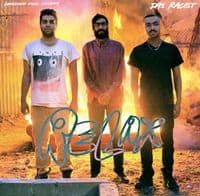 Das Racist — Relax (Greedhead Music) 
WHO: Political satirists, authentic rappers, and neo-Dadaist muckrakers drop their official debut.
WHY: If you wanna get all academic about it, Das Racist are becoming increasingly effective cultural critics with an Absurdist slant. A quick definition of the movement — of "an avant-garde style in which structure, plot, and characterization are disregarded or garbled in order to stress the lack of logic in nature and man's isolation in a universe which has no meaning" — kind of underlines the fact, and on their debut actually-for-sale album, the crew seem at it again: Rest assured, "Rainbow in the Dark" has nothing to do with Ronnie James Dio.
WHEN: September 13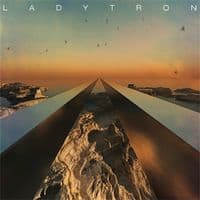 Ladytron — Gravity The Seducer (Nettwerk)
WHO: Longstanding electro-pop favorites from Liverpool, Ladytron anticipated the '80s revival before the '90s were over.
WHY: Having already released three songs from the album, there is a suggestion here that Ladytron are taking a more ethereal approach: "Ambulances" weaves in and out of consciousness not unlike Elizabeth Fraser's Cocteau Twins, while lead single "White Elephant" offers a synthesized take on a classic Motown rhythm. It's a whole lot of ageless beauty.
WHEN: September 13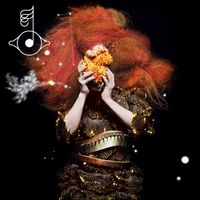 Björk — Biophilia (One Little Indian/WEA)
WHO: A fearless sonic innovator, Björk's influence and dialogue with the entirety of the electronic music world is inestimable.
WHY: If "Crystalline" is any indication, Biophilia may very well hark back to Björk's more abstract techno output — the tension of its glitch giving way to a lawless breakbeat that, somehow, never loses the melody. The simultaneous control and lack of restraint is just masterful.
WHEN: September 27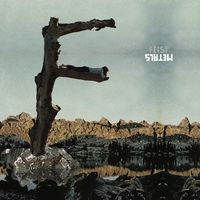 Feist — Metals (Cherrytree/Interscope)
WHO: A Grammy-nominated singer-songwriter who is both a member of Broken Social Scene and a one-time collaborator with Elmo on Sesame Street.
WHY: The long-awaited follow-up to The Reminder, Feist's fourth proper solo album doesn't seem to be making any drastic left turns, as the singer calls on trusted producers Mocky and Chilly Gonzales to help oversee the project. The addition of Valgeir Sigurðsson to the fold, however, may suggest a more orchestrated approach: Sigurðsson's CV includes work with alt-classical composer Nico Muhly, avant-folk duo Coco Rosie, and fellow Icelander Björk.
WHEN: October 4
M83 — Hurry Up, We're Dreaming (Mute)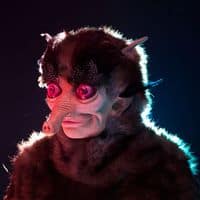 WHO: Your favorite French ambient-electro mainstay and nu-gaze architect gets ambitious.
WHY: If you haven't heard the lead single from this forthcoming double-album by M83, then hurry up. "Midnight City" is exactly what Anthony Gonzalez promised from this formidable work, describing it as "pop — and very epic." If he can maintain this kind of enterprising spirit over two discs, we may be talking about an instant classic here.
WHEN: October 18
Coming out today: Moonface — Organ Music, Not Vibraphone Like I'd Hoped (Jagjaguwar), Jim Ward — Quiet in the Valley, On The Shores The End Begins (Tembloroso), Steve Mason — Ghosts Outside (Domino), Arcade Fire — The Suburbs: Deluxe Edition + Scenes from the Suburbs (Merge), Archers of Loaf — Icky Mettle (Reissue) (Merge)
THE DISPATCH: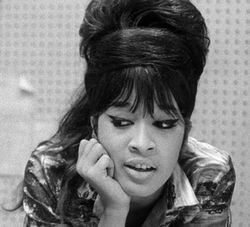 In one of the more remarkable moments to occur in the wake of Amy Winehouse's death, legendary singer Ronnie Spector released her as-yet-unheard, and utterly amazing rendition of "Back to Black." "I'm devastated," Spector said. "Every time I looked at her, it was like I was looking at myself. She had my beehive, my eyeliner, my attitude. She had such a great soul in her voice and her lyrics were so amazing that I couldn't help but sing one of her songs." Also worth noting: I composed an essay about the cultural and critical response to Winehouse's passing for MySpace Music. The takeaway? This isn't about us.

 Beyoncé's younger sister Solange has been making the indie rounds a lot lately — collaborating with members of Grizzly Bear and Of Montreal, among others. Now, she can add DFA recording artist to her budding résumé: Solange lent her vocals to the latest 12" single by Rewards, which you can stream in its entirety now.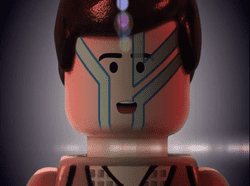 As long as we're talking DFA, it's worth mentioning that a pretty fantastic shot-for-shot Lego recreation of LCD Soundsystem's "All My Friends" video also came out this week. It's kind of brilliant.

 Reissue, repackage, repackage — or so goes the famous song. When Morrissey isn't too busy offending our sensibilities for compassion, he's signing off on insanely embellished box sets like the one Rhino plans to release on October 3: The Smiths Complete: Deluxe Collectors Box Set features remastered versions of the band's entire album discography on both CD and vinyl, as well as 25 7-inch singles, posters, and freshly written liner notes.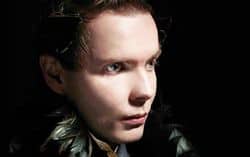 Out singer-songwriter and Sigur Rós frontman Jónsi has been tapped to compose the soundtrack for Cameron Crowe's latest film, We Bought A Zoo. The movie stars Matt Damon and Scarlett Johansson, and it's technically the second time Crowe has turned to Jónsi for scoring: Vanilla Sky featured "Svefn-G-Englar" from Sigur Rós's second album, Ágaetis Byrjun.

 If the recent shoegaze revival hadn't already been confirmed, Death Cab For Cutie want to see that it is: The band stopped by the BBC Radio studios last week to perform a cover of the classic Ride song "Twisterella."
THE PLAYLIST:
This week's Rdio playlist was inspired by the New York heatwave — and more specifically, by my desire to sequester myself in front of an air conditioner and just chill out for a while.
"Chilled" is an anti-heatwave compilation featuring an emphasis on downtempo and acoustic tracks, which as I realized while I was putting this together, tends to seriously veer towards melancholy. But the sad song is a staple of almost every genre — even Shannon's "Let The Music Play" is downright depressing if you think about it — and, on some level, I've always gravitated towards raw nerves: The insanely desperate crescendo of Ida's "Little Things" still gets to me fifteen years later, the resignation of a Christian artist renouncing his Christianity — as on David Bazan's "Hard To Be" — doesn't get any more real, and Owen's "Bad News" is not the kind of song you'll put on to cheer your friend up. Still, there's consolation in the inconsolable: This is one for your more introspective moments or your next Sunday morning comedown.

SOUND & VISION:
Beni — "It's A Bubble" (feat. Sean Delear & Turbotito)
It's almost a bit too feigned to be real, but Sydney producer Beni genuinely wants to usher the underground ball scene into the mainstream with an album called House of Beni, Paris is Burning–derived songs like "O.P.U.L.E.N.C.E.," and the video for "It's A Bubble" — which takes place at a Parisian ball. If vintage bitch-tracks and runway shade turn you on, there's a lot to work with here.
Ellie Goulding — "Starry Eyed" (U.S. Version)
Much-loved London singer Ellie Goulding continues her campaign for American domination with a new video for "Starry Eyed," and maybe I don't know much about these things, but I prefer the playful naiveté of the original version — if only because this one seems to imply that we're more susceptible to videos that feel like outtakes from Twilight. Either way, the song is pretty much perfect.
Underworld — "Diamond Jigsaw"
The standout track from Barking, "Diamond Jigsaw" is a throbbing pop song at heart — its melodic sensibility no doubt improved upon by German trance producer Paul van Dyk, who co-wrote the song. The video is a classic outsider's tale, as told by some sort of denim monster in search of his denim-monster son. I think.
Will Young — "Jealousy"
Outside of the U.S., Will Young has already achieved multiplatinum success as an out gay man and a quasi-soul pop singer — becoming the most approximate successor we've got to, say, George Michael. But on his forthcoming sixth album Echoes, Young teams up electropop producer Richard X for a sound that's already feeling like a reinvention: Lead single "Jealousy" is as emotive and grief-stricken as you can get when you're going four to the floor. It's also total pop gold.