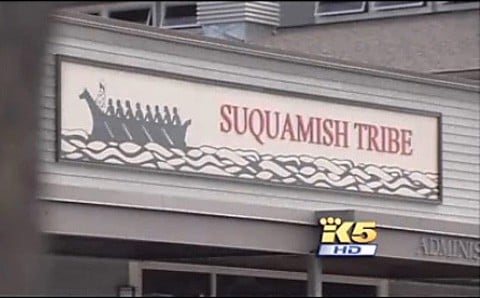 Heather Purser, a lesbian member of the Native American Suquamish tribe of Washington state, succeeded in getting the tribe to approve same-sex marriage by demanding a vote at a meeting, the Kitsap Sun reports: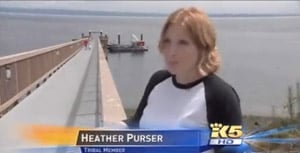 Purser, a 28-year-old who lives in Seattle but was raised in Kitsap County, has been trying to get the tribe's law changed for about four years. She made the most progress at the tribe's general council in March.
During that meeting of the tribe's entire enrolled membership, she stepped to the microphone asking for recognition for gay couples. The tribe's leadership said they would continue to consider it, she said.
When Purser sat down people around her told her she needed to get up again and request a vote of the entire audience.
After a unanimous vote the tribe held a public hearing on the measure in June, and approved it on Monday.
Watch a KING5 news report and interview with Purser, AFTER THE JUMP…
The AP adds:
The new law allows the tribal court to issue a marriage license to two unmarried people, regardless of their sex, if they're at least 18 years old and at least one of them is enrolled in the tribe.
It will be up to other courts to decide if unions granted under the Suquamish ordinance will be recognized elsewhere in Washington, said the tribe's attorney, Michelle Hansen.
While same-sex marriage is not legal in the state, same-sex unions from elsewhere are recognized and the state does have a domestic partner law which offers citizens all the rights of marriage, but not the name.
Watch a KING5 news report and interview with Purser, AFTER THE JUMP…