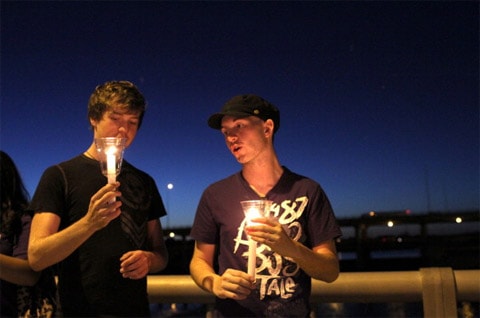 (image kcrg)
Vigils were held last night across Iowa in honor of Marcellus Andrews, who died after a fatal beating last Friday in which anti-gay slurs were used. The police are refusing to investigate it as a hate crime.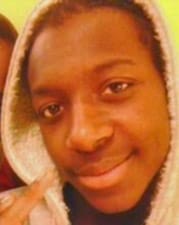 KCRG reports on the vigils, and interviews some of his drill team teammates, AFTER THE JUMP…
The Des Moines Register reports:
Organizers said they were hoping for 25 people, at most, for the hastily arranged Thursday night vigil honoring slain Waterloo teen Marcellus Andrews. Instead, more than 100 people marched from the Blazing Saddle bar to the Capitol and back, many of them clad in purple, some waving rainbow flags, most with candles.
The police insisted again yesterday that even though anti-gay slurs were used, it was not a hate crime, the WCF Courier reports:
Dan Trelka, director of safety services for Waterloo, said Thursday that police acknowledge that "offensive and disparaging" remarks were being used during the attack, it does not meet the threshold of being a hate crime.
"The investigation has revealed that the motive for this crime was not based upon the victim's status, or perceived status, as is required by Iowa code to deem such an incident a hate crime," Trelka said…
…Trelka said Thursday "it can be difficult to distinguish a hate crime from other crimes. In order to pursue charges under Iowa's hate crime code, police have to provide proof that the intent to commit the crime was a bias-motivated act. Although offensive and disparaging words were being used during this incident, it does not rise to the threshold required by Iowa code to indicate a bias-motivated crime."
Watch KCRG's  report on the vigils and interviews with friends, AFTER THE JUMP…