LGBT rights groups in Hungary are complaining to the European Parliament (EP) and the Council of Europe about a bill that excludes gay couples from the definition of a 'family', Politics.HU reports: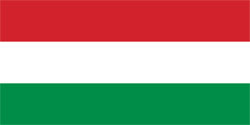 The draft stipulates that families are solely based on heterosexual marriage or common-law partnerships.
The human right groups noted that the European Court of Human Rights recently ruled that all co-habiting couples constitute a family, regardless of sexuality.
Christian Democrat chairman Tamás Lukács told Magyar Hírlap on Monday that Parliament's human rights committee had ruled that the bill was "fit for general debate". The national society of large families also welcomed the bill, saying it could increase family stability in Hungary.
Activists say the bill would put thousands of gay couples in legal jeopardy.