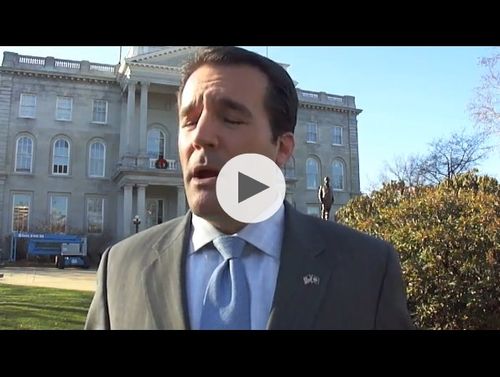 Yes, New Hampshire gubernatorial candidate Kevin Smith would repeal gay marriage legislation in his state, given half a chance. No, he doesn't want it to be a campaign issue.
So he says in this video, from the Exeter Patch. Which either represents some extremely clumsy/sleazy politicking ("No, I don't like gay people, but I'd like them to vote for me anyway") or a genuine shift in consciousness among conservatives in the Granite State ("No, I don't like gay people, but it's a very mild kind of dislike and I'm not losing any sleep over it"). Sorry — I'd embed the vid, but the Patch isn't letting me.
Kevin Smith, a Republican, was once a director at the hyperconservative, very LGBT-unfriendly Cornerstone Action group. But he's a bit of a category-boggler — he also works as a "volunteer ambassador" for the ONE Campaign.