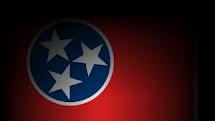 Tennessee isn't the best place for gay kids to go to school. You've got kids penalized for trying to start GSAs; you've got kids assaulted for wearing pro-gay tee-shirts; you've got boys suspended for wearing makeup. And now this, a new guideline from a Christian school in Rossville:
Homosexuality is forbidden in scripture (Romans 1:27, Leviticus 18:22).  A staff member or student who promotes, engages in, or identifies himself/herself with such activity through any word or action shall be in violation of this policy.  Should the administration determine a violation of this policy, the person involved will be subject to disciplinary action with the possibility of permanent dismissal.  Any applicant who is not in compliance with this policy will not be admitted."
That is to say, a teen (or tween) supporter of LGBT rights could rightfully be expelled from Rossville Christian Academy.
The Academy serves children in grades K-12. And seeing as most parents of kindergarteners have no way of knowing whether or not their children will grow up to be gay, straight, or what, doesn't it seem like an awfully big risk to send them to school in which, upon arriving at adolescence, they might find themselves suddenly unwelcome? Isn't taking such a risk an example of uninentionally negligent parenting, at least?
In any case, the current crop of parents with children at Rossville Christian had no way of knowing the school would adopt this weird policy, and not all of them are happy it's happened. According to Memphis's Channel 3 News, one parent (who wished to remain anonymous) said:
My initial reaction is that it was specifically aimed at one person, and I felt very sad about that … If you're going to single out one thing that you say is a sin, then maybe we have to address every single thing.