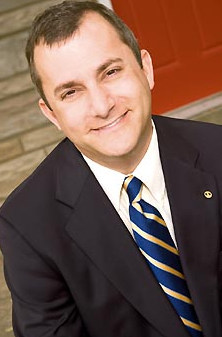 Last month in Virginia, the VA Board of Social Services "finalized regulations" peeling back discrimination protections encoded in the state's adoption laws, according to the AP, allowing religious adoption agencies receiving state moneys to discriminate against prospective LGBT parents. Some legislators approved, some were aghast, and now they're duking it out in the state's General Assembly. From the AP:
Sen. Adam Ebbin, D-Alexandria, has introduced legislation that would bar Virginia from contracting with or funding agencies that discriminate against children or otherwise eligible prospective foster or adoptive parents solely on the basis of race, color, religion, national origin, sex, age, family status, disability, sexual orientation or gender identity.
Meanwhile:
Sen. Jeffrey McWaters and Del. Todd Gilbert have introduced so-called "conscience clause" bills that would reinforce the Department of Social Services regulations and protect private, faith-based child-placement agencies.

The measures would allow private organizations to deny placement if doing so would go against their religious beliefs — including opposition to homosexuality. The measures also would bar the Department of Social Services from denying or revoking a placement agency's license solely on the grounds that it has refused to allow adoptions or foster placement based on sexual orientation, and would protect agencies from legal action stemming from such decisions.
Pro-gay Sen. Ebbin insists that "some of the best parents he knows" are gays and lesbians; pro-religion Rep. Gilbert doesn't disagree, and insists the conscience clause won't impact the freedoms of charities run by pro-gay religious groups. At least in the AP story, neither man addresses the fact that these conflicts are 100% intractable as long as America's Big Religion industry is subsidized by taxpayers.