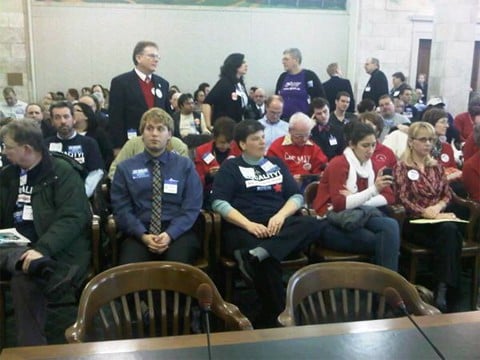 Hearings on a marriage equality bill before NJ's Senate Judiciary Committee are set to begin at 11 am. According to Twitter user Brian Thompson, who shot the photo above, there's an overflow crowd.
You can listen in HERE once the feed begins.
A Quinnipiac poll released last week showed that for the first time ever more than 50 percent of New Jersey voters support same-sex marriage. Republican Governor Chris Christie, who yesterday appointed an openly gay man to the NJ Supreme Court and has previously said he'll veto a marriage equality bill if it came to his desk, now says 'we'll see what happens…'.