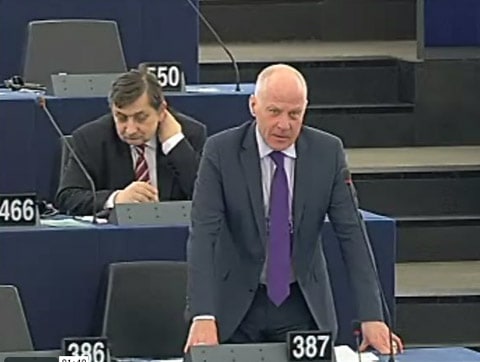 The European Parliament today adopted a resolution condemning a recent bill passed on its second reading in St. Petersburg and under consideration in Moscow and proposed federally in Russia that bans LGBT organizations, Gay Pride events and and so-called 'promotion' of homosexuality.
The Intergroup on LGBT Rights reports:
Presented by five political groups, the resolution recalls that Russia is subject to several international human rights agreements, including the European Convention on Human Rights and the International Covenant on Civil and Political Rights.
With this text, the European Parliament "strongly condemns the adoption by the Legislative Assembly of St Petersburg of a law against propaganda on sexual orientation", and "equally condemns similar laws adopted in the Ryazan, Arkhangelsk and Kostroma regions".
The Parliament further "calls on all Russian authorities to stop restricting freedom of expression in relation to sexual orientation or gender identity".
On Monday, MEP Michael Cashman ripped the bills in a floor speech.
Said Cashman, speaking on behalf of those against the legislation: "It's starting point is that homosexuality is wrong. What is wrong is the promotion of intolerance and discrimination, precisely what these repressive laws set out to achieve."
Watch Cashman blast the bill, AFTER THE JUMP…
Michael Cashman speaks out against LGBT censorship in Russia from LGBT Intergroup on Vimeo.