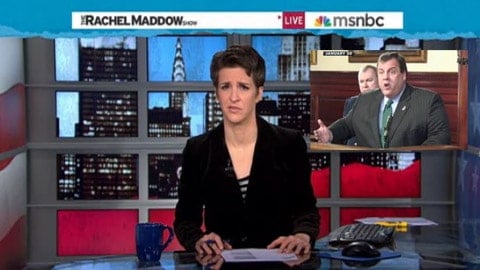 Rachel Maddow slammed NJ Governor Chris Christie's "mind-blowingly bad argument" for putting civil rights up for a vote on last night's show.
"Whatever Christie meant to say about civil rights, what he has decided to do today in New Jersey is to veto a civil rights bill passed by the legislature, and put it up for a majority vote instead. Rights be damned."
Watch, AFTER THE JUMP…
In related news, Christie has the bill: "Assembly spokesman Tom Hester says the bill was delivered to Christie's office by the Assembly clerk's office Friday morning…"
Visit msnbc.com for breaking news, world news, and news about the economy