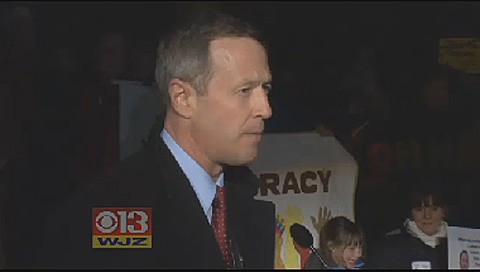 At a rally last night before an evening of lobbying lawmakers, Maryland Governor Martin O'Malley told marriage equality supporters they still need a few votes in the House to pass the measure.
Gov. Martin O'Malley, who spoke to the crowd of hundreds, said he still needs to collect the votes of "a couple" of lawmakers in order to move the bill through the House of Delegates.
"We need a couple more votes and people always make their decisions against deadlines," O'Malley told reporters after the rally. "The bill has been heard in the House and is likely to move."
The governor said he didn't want to make any presumptions about when the bill could come before the full chamber, but said he expects it could move out of committee as early as this week.
Watch a WJZ report on the rally, AFTER THE JUMP…
May take a few seconds for video to load.